adding-a-12v-dc-power-cable-connector
(Up to user-created-add-ons)
This page discusses options for adding a connector to the Bukobot 12V DC power cable so that you don't need a screwdriver to disconnect the power supply from the printer.
Inline connector options:
Panel socket connector options (e.g., for mounting on the power supply cover):
One idea for a panel socket
Here I've used an XT60 connector as a panel socket for use in the power supply switch and cover described here: adding-a-mains-power-switch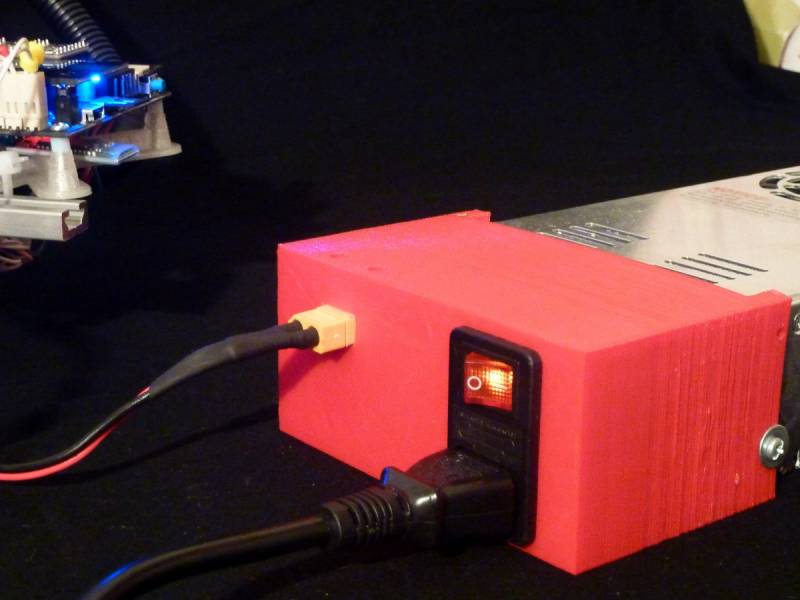 Firstly I soldered some AWG16 wire onto the XT60 connector (its a male connector but with a female housing). I then used a sharp knife to cut to V's in the sides of the connector as shown below (wasn't difficult).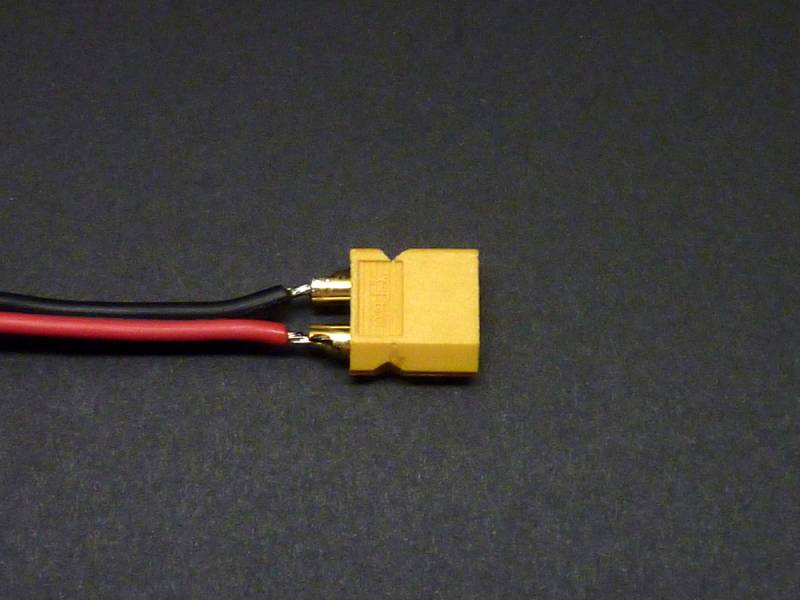 Now by chance this exactly fits into the space between the two cable clamp screws used by NewtonRob in his existing power supply cover design. The V's prevent the connector moving backwards or forwards when you insert/remove the other connector. Here is a of picture what you are trying to achieve: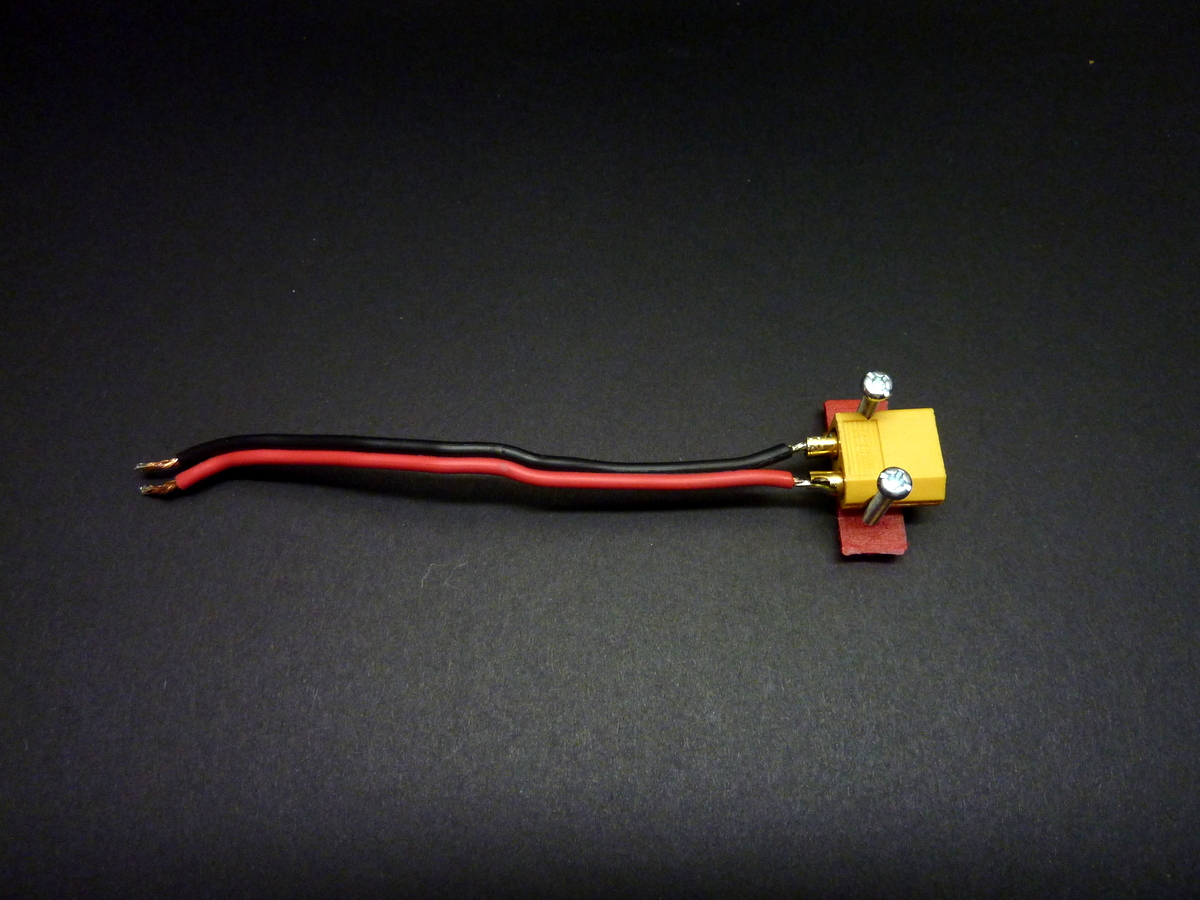 [I used more wire here than I needed to.]
And here is a picture of finished wiring before it is connected to the power supply.
I did have to use a file to widen out the pre-existing front hole to let the XT60 connector fit but again it wasn't difficult.
adding-a-12v-dc-power-cable-connector.txt · Last modified: 2013/02/09 09:27 by buildrob